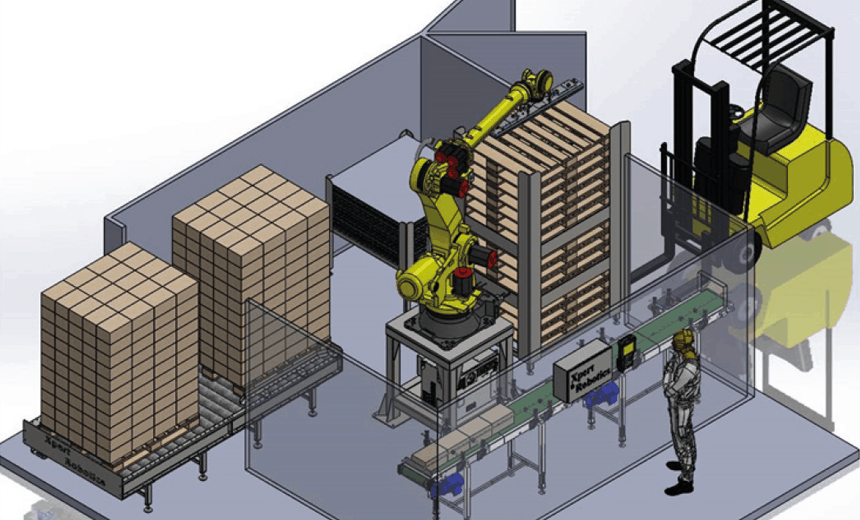 No end-of-line automation is complete without the indispensable robotic palletizers in the Shemesh range.
Manufacturers all over the world are unlocking huge savings by automating the extremely labour-intensive palletization tasks common to distribution, fulfillment and production businesses.
Shemesh has combined over 30 years of engineering know-how with the latest in robotic technology to bring you a range of integrated best-fit palletizers, including the Appolon Palletizer, which is unmatched in the industry today.
With production requirements increasing across the globe, Shemesh understands the importance of ensuring stable pallet loads, whilst also allowing for the flexibility to adjust to ever-changing packaging industry requirements. This is why the Shemesh Appolon Palletizer range includes Proprietary Grippers (Vacuum type) which can easily be adjusted to new carton sizes.