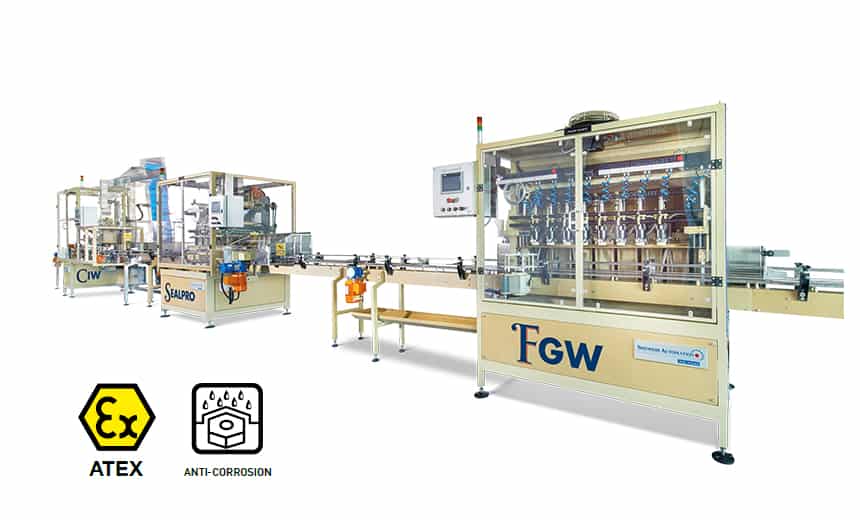 Explosion Proofed & Corrosion Protection
Corrosive or alcohol-based solutions dictate that your equipment is duly fitted to professionally handle these delicate environments. Years of experience in the field made it possible for us to tailor you the exact corrosion protection so your production is safe and stable while your people and equipment are well protected keeping your facility at the top of the range.
All of our machines are constructed using SST 304/316L, and are available with anti corrosive proprietary coating.
As well as the machine base, all vital parts such as nozzles and pumps are also specially treated.