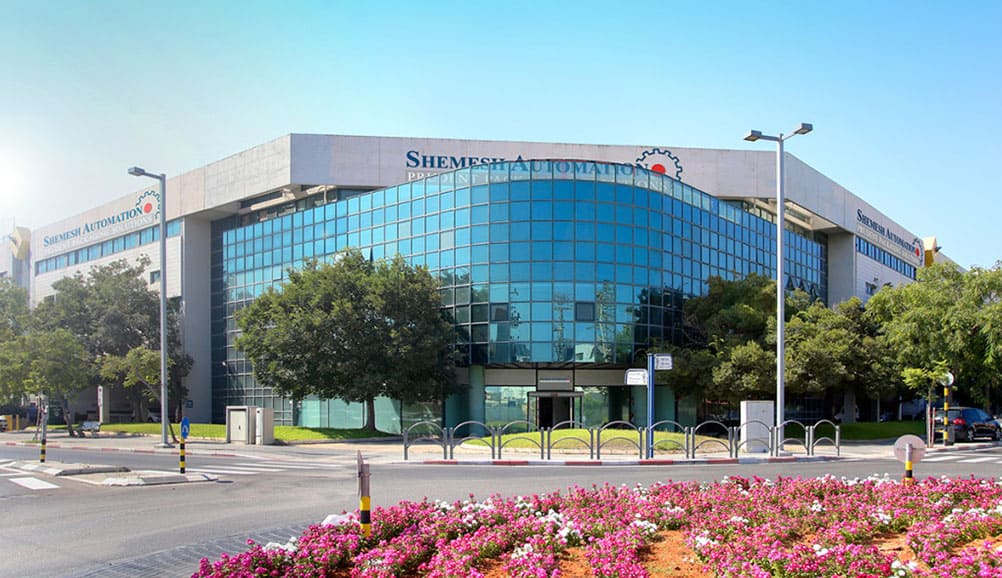 Established in 1990, Shemesh Automation is a private equity backed business with over 30 years experience in delivering automated packaging solutions to major manufacturers around the world. With a focus on filling machines, capping machines, sealing machines and labelling machines our solutions are used across a wide range of industries including food & beverage, pharma & biotech, cosmetics and chemicals. In addition we offer particular expertise in packaging for liquids and viscous fluids using either rigid or flexible packaging containers.




At Shemesh Automation we specialise in automated packaging machinery.
We are based strategically across the globe with offices in the UK, Israel, France and the USA as well as sales and support teams in Europe, the Americas and the Far East. Our Israeli R&D and manufacturing operations for packaging machinery taps into the renowned expertise of the local engineering talent, while our London based office coordinates all our global operations.
This combination has enabled us to develop an impressive range of automated packaging machinery and systems to meet every requirement that are built to the highest standards and at the same time deliver a compelling ROI.
Partnering with Shemesh Automation, experts in automated packaging machinery, our customers don't simply get a machine but engage in a meaningful, long-term relationship through which they can build their business on our experience, knowledge, reliability, and, most importantly, integrity. Our clients know that we are right behind them, everywhere, always. After all, their success is ours too, pure and simple.
Alongside this, and over the last 15 years, Shemesh Automation has also focused its considerable resources into pioneering downstream automated packaging machinery for the nonwovens sector through our sister company Shemesh Automation Wet Wipes (www.sawetwipes.com). This investment in design and manufacture has established us at the forefront of the nonwovens industry as one of the leading providers of round wipes packaging machinery.
From single machines through to complete turnkey production lines we deliver automated packaging machinery individually tailored to our customers' specific needs.