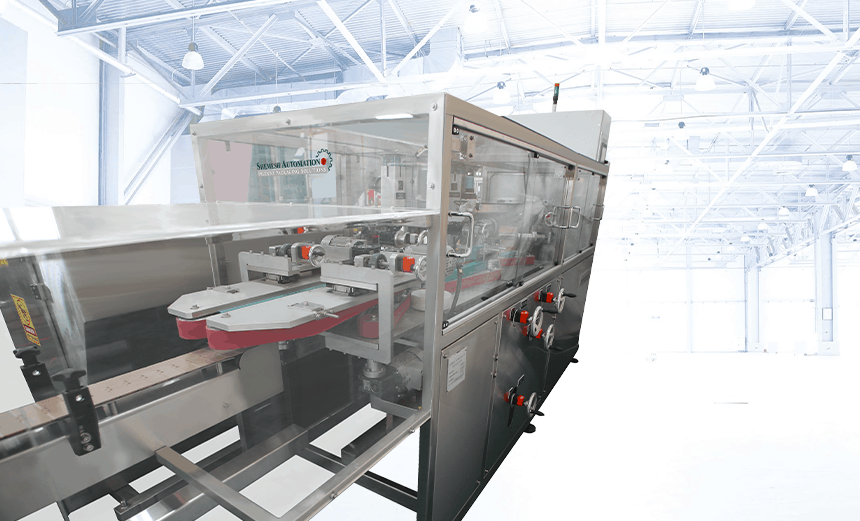 Fully Synchronized Container Unscrambler
The prolific SA-CF120 Container Unscrambler, designed to fit various types of bottles and canisters, will ensure up to 120 units per minute reach the conveyor in perfect order.
The fully synchronized unscrambler reduces the need for manual operation and vastly improves the efficiency and accuracy of your line.
Benefits
Fully Automatic
All machine parts and conveyors are stainless steel 304
Machines base RHS 40 stainless steel, cube shape
CE compliant
All welds are sanitary
SIEMENS PLC and HMI
Omron or Sick sensors
Festo or SMC pneumatic components
Industry 4.0 Ready
All of Shemesh Automation's start-of-line systems are Industry 4.0 Ready  We've taken all the top-of-the-line machinery you have come to expect from SA and enhanced it with smart and autonomous systems fueled by data and machine learning.
Every machine in the range boasts a SECOMA Site Manager 1139 modem, integrated into the machine HMI to enable SMART remote support, live stats and performance analysis as well as manufacturer enhancement feedback.
Once again, you can trust Shemesh Automation to keep you ahead of all of the latest industry trends.
Applicable Sectors
Food & Beverages
Cosmetics, Health & Beauty
Pharma and Biotech
Chemicals
Nonwovens
How The SACF Descrambler Works
The flagship product within Shemesh Automation's range of Front-Of-Line Packaging Solutions is the SACF containers hopper and descramble for fully automatic container feeding.
The SA descrambler fits various types of bottles and requires no additional changeover parts for each different bottle size. It features a top-notch control interface, robust building standards and benefits from SA's 'easy to use' and 'built to last approach.
Firstly, empty containers are unloaded into the stainless steel SST304 containers hopper, which has level transmitters for 'half full' and 'empty'.
From here they are collected by an Elevator Conveyor which transports them from to a centrifugal feeding plate. The centrifugal feeding plate performs an initial containers orientation before manoeuvring them into a side conveyor system for final orientation.
After final orientation, the containers leave the machine standing vertically and are directed downstream along a conveyor in the perfect position for accurate filling.