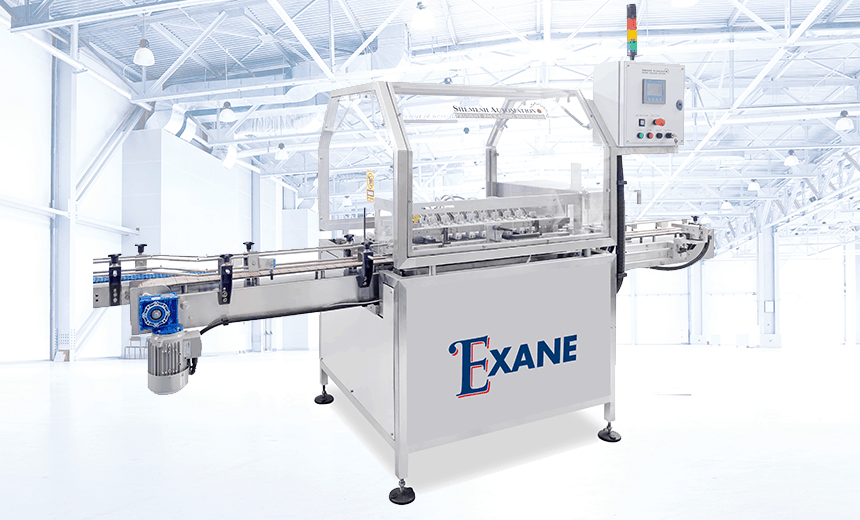 EXANE Automatic Inverting Air Rinser Offers Exceptional Hygiene Standards
The Exane Automatic Inverting Air Rinser is a must-have addition to any Food & Beverage production line. Whether it's plastic metal or glass containers, the Exane offers exceptional hygiene standards by cleaning each container before it progresses to the other machines in the line.
Engineered to premium specifications, the Exane is encased in a stainless-steel frame and features high-end controls, emergency stops and upwards opened safety doors.
Suitable for the cleaning of round or oval shaped containers, the Exane boasts the classic Shemesh DNA design for consistency and accuracy production.
Benefits:
Fully automatic
Speed: different models offered in a 30, 60 and 100 products/minute
Under 15 mins tool-free changer over
Complete 304 stainless-steel machine design
Supports both oval, round and other shaped containers
Suitable for plastic, glass and metal containers
Standard or enhanced air filters available
Explosion proof, corrosion proof with upgrades available
Sanitary design
Vacuum enhancement – optional
Easy and fast to clean, change for different product size setup, and to maintain
Seamlessly integrates with the rest of Shemesh's product portfolio across front, core and end of line equipment.