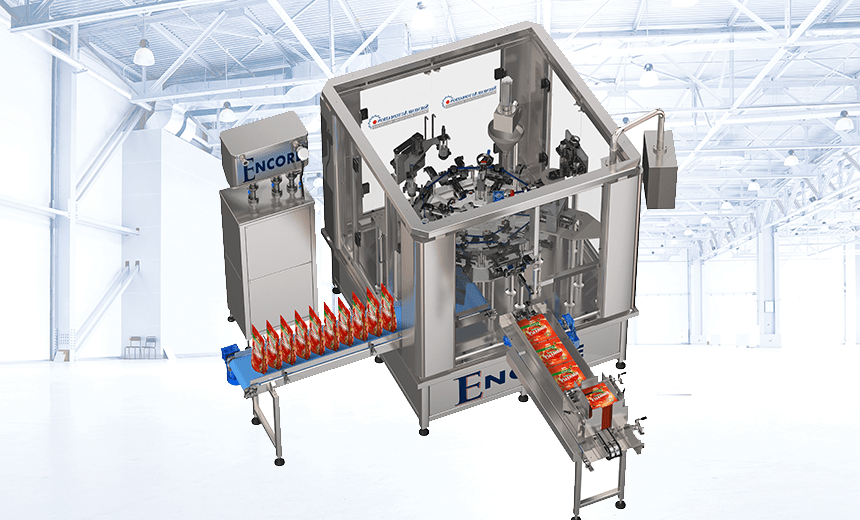 The Complete Monoblock Pouch Filling Machine For Food, Beverages, Cosmetics, Or pharmaceutical Products In Flexible Packs
With operating speeds of up to 60ppm, the Encore Pouch Filling Machine is a robust, fully automatic, servo driven vertical index machine. It is specifically designed as a single block for the downstream packaging of liquid, solid food, tablets or powder in flexible bags.
Representing the state of the art packaging technology the Encore includes fully filling, portioning and sealing and functions as a hands-free turnkey unit.
SA's unique Encore monoblock has a filling range of 50ml to 5L and operates at speeds of up to 30ppm/60ppm (regular size), 12-15 (jumbo size)
STANDARD SPECS
Industry 4.0-ready
FESTO (Germany) Servo drivers, pistons and motors
Complete SST304/316L design
FDA approved piping as applicable
SIEMENS (Germany) PLC & HMI and MOTORS
BANNER sensors
E-stop buttons and safety interlocks wired through CAT IV safety controller.
CE Marking