Following a period of unprecedented growth globally, Shemesh Automation is responding to increased demand for its industry-leading packaging machinery solutions by expanding its UK team with the appointment of Tony Bryant as Sales Director in the territory.
The UK is already a major stronghold for Shemesh, where it has enjoyed over 7 years of active UK sales and after-sales operations, including the establishment of a Marketing, Strategy, Business Development and Finance Headquarters in Berkeley Square, London. With the addition to the local team of Tony Bryant, Shemesh customers both current and future can anticipate a continuation of the highest standards in both delivery and service, for which Shemesh has become known, as well as an increased capacity to respond to today's evolving market.
Tony is an industry veteran, bringing with him over 27 years' experience in capital machinery sales. He joins Shemesh from Ilapak where he held the Technical Sales Manager role having previously headed up the EMEA region for Peco-InspX and the UK territory for Loma Systems.
Shai Shemesh, Shemesh Automation's CEO commented:
"Our substantial growth in the UK region over the last 20 years meant that we were fortunate enough to be able to choose from a wealth of top-tier industry talent virtually the second this role became available. With his substantial experience, knowledge and expertise, Tony epitomises everything we look for in a new member of the Shemesh Team. His leadership and customer-first delivery skills, developed in prominent positions at some of the industry's biggest companies, will ensure both current and prospective UK clients will continue to receive best-in class service. I'm extremely looking forward to seeing yet further growth in the UK with Tony on board".
Tony Bryant, Sales Director, UK commented: "Having spent over 27 years in the packaging and process equipment industry, I was attracted and excited in the prospect of helping and being part of the committed Shemesh team. My aim is simple, to grow the business in the UK and Ireland and to further establish our presence as the leading supplier in our sector. I am also keen to support our existing customer base wherever required. These are exciting time's for Shemesh Automation, offering a robust & reliable varied product line up and excellence in customer support. I'm very happy to be part of this great team and look forward to speaking to existing and new customers very soon.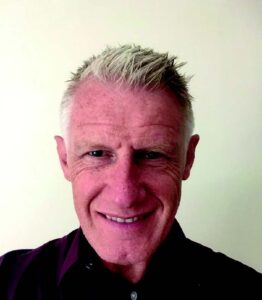 The proof is in the pudding, however, as Shemesh's customers are extremely happy with how their machinery has helped them save waste. For example, John Prentice, CEO of Allied Hygiene, UK said 'Since installing the Shemesh all-in-one Xpander wetwipes packer in our UK plant, we are already benefitting from significant reductions in manufacturing costs and waste whilst seeing an overall improvement in quality. The small footprint as well as the nearly handsfree smart automation has resulted in extra factory space for us to increase capacity.
Meanwhile, Zvi Nachum from i-Med Pharma said '…the Multi-1 itself would ultimately make us tremble with its accuracy, production consistency, attention to the smallest detail and its staggering consistency – all of which are truly overwhelming…'
All Shemesh's machines are not just eco-friendly, but they're built to the highest spec including being industry 4.0 ready, made with top-quality components, having CE Markings and are FDA approved.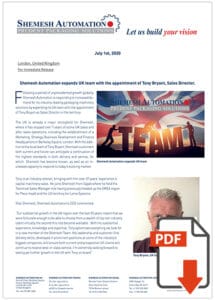 +++++++ ENDS ++++++++
---
For more info on the full range of our filling machines visit: www.shemeshautomation.com
About Shemesh Automation:
With over 30 years in the industry, Shemesh Automation is a global leader in the high-end packaging and assembly machinery and industrial automation appliances manufacturing arena. The family-owned business supports almost 2,000 assets in over 30 countries around the world. Its nonwovens arm, Shemesh Automation Wet Wipes (www.sawetwipes.com) is a global pioneer in nonwovens downstream packaging equipment with cutting-edge technology positioned at the very forefront of the industry.
Shemesh is represented in 13 countries around the world with offices in the US, UK, France and Israel. Its London-based office coordinates global sales and marketing operations and its Israeli office managing research, development and engineering innovation. Shemesh's unique combination of UK customer-centric service with an Israeli high-tech mentality to push the technical boundaries, plus the use of tried & tested parts from German manufacturers has greatly contributed to its success. The US market is served by a 43,055 square-foot office in Green Bay, Wisconsin, home to a Demo Center, 24 Hour Service and Parts Center and a large US installed base of packaging machines.
We don't see Shemesh as a company that builds just cutting-edge machinery, we want to become your partner of choice for long and successful cooperation. "Let us build your vision" is not just our slogan, simply put, this is what we do, day in and day out!
For editorial or sales enquiries please contact:
Roni Levi
Marketing Director
Shemesh Automation
Telephone: +972.355.099.46
Email: roni.l@shemeshautomation.com
Website: shemeshautomation.com