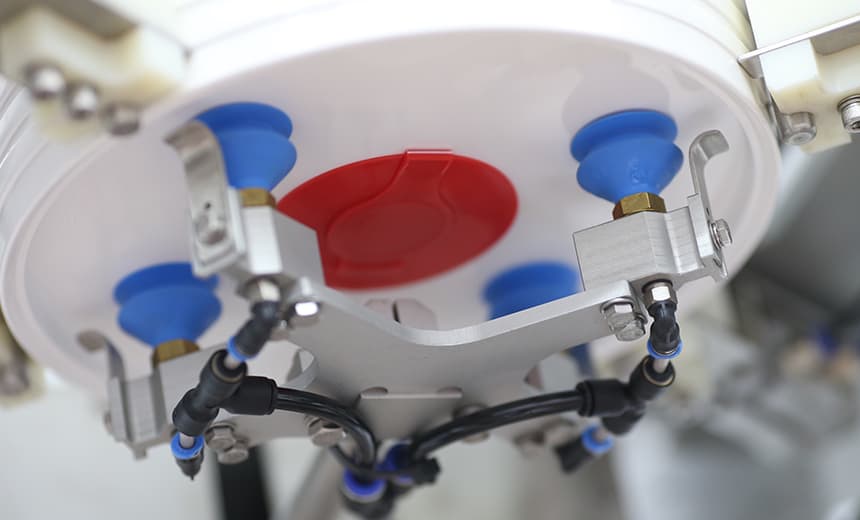 This fully automatic Bucket Lid Denester and Top Conveyor is bi-functional. First, lids are de-nested using SA's proprietary magazine design for easy and smooth insertion.
Then, lids are picked and placed on to the moving buckets. Afterwards, each bucket with a lid on top moves under SA's proprietary designed upper belt buckets lids wide conveyor fastener for final pressing.
Get in touch with us for a quote today!